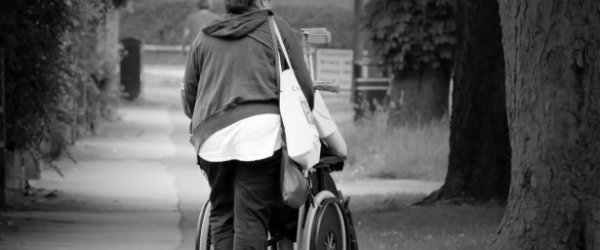 If you are traveling with your children for the first time, plan your travel at a slower pace than you usually do. If you intend to visit more than one-place, keep your young ones in mind and be realistic on the places you can cover in the company of your little-ones. The less you pack, the more enjoyable, mobile and stress free your holiday will be.
If any of your children has special needs, it's always helpful talking to other parents who have children with similar conditions. They may have some useful travel tips. For example, getting an identity-bracelet which has the details of your child or children's medical conditions, the required treatment and a doctor's name( which can be useful in-case of an emergence). Also if anyone in the family has a serious allergy, its best they travel with a medical card which specifies (in language of your-destination), what they are allergic to and just how serious the allergy/condition is.
You can also bring some new toys and kids books. Bring toys and books they've never read or used before, this will most likely hold their attention much more than toys and books which they have been used to playing with.
Finding the right accommodation after arrival can be quite challenging especially with kids in tow. So its better pre-book for the 1st few-nights: this will give you time to look for a better and a more appropriate accomodation in a more relaxed way.
If you are going to look for an hotel, always remember to check for those special family-deals, discounted-rates, and free-meals for children. There are many international chain hotels with such offers. Many hotels and guest-houses offer breakfast, but if the breakfast is not included in the room charges or room rate, it will be a waste of money mainly because kids will only eat a just piece-of bread and leave the rest. If there is no breakfast included, try asking the hotel for 'complimentary meals' for children. You can also bring along a snack for the kids instead.
If you are going to need a visa for your-destination, do not be surprised if they need documentation for the kids too. Many countries today require visas and documentation to be collected in-person by the applicants (including the children), you may've to make a trip-to the embassy in your state or country. It's better to 1st apply via writing so as to avoid 2 trips.
In some instances you might have to carry extra-documentation while traveling with kids. If you've an adopted-child, you need to carry the adoption papers. If you are the only family or parent traveling with them, (regardless of your marital-status) you may be asked for proof-of consent from the other guardian/parent for your kid to be allowed to travel with you. This is most likely to happen in countries/nations where adoption and child-trafficking is common.
The standard-requirements for authorization to travel with your child includes: your child's birth-certificate, your marriage-certificate (if or when applicable) and a signed, attested-consent letter from the child's other parent confirming that the child can travel with you. If the child's other parent is no-longer alive, you might need to show proof.
If possible, get some child monitors. They can be of great help in keeping a look out for young kids in crowded places like airports and shopping-malls. The parent normally carries a tracking-device (which is about the same size as a TV-remote control) while the child/children wear a watch like contraption. If the distance between the child and the tracking device exceeds the user defined range, or the bracelet is lost or removed, an alarm will sound.