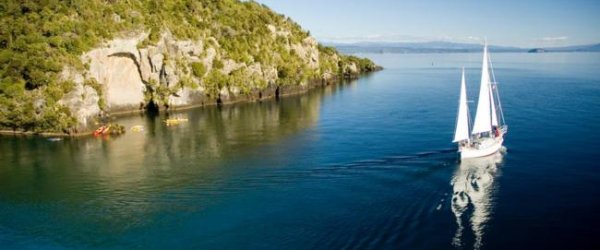 For extreme sports fans, a summer or winter holiday definitely is the best time of the year to practice their favorite sports and enjoy unrivaled opportunities. Whether we talk about scuba diving, bungee jumping, paintball, skydiving, climbing or alpinism, each of these extreme sports can offer unique, one-of-a-kind possibilities to those sports lovers who really want to experience amazing opportunities. What are the must-visit destinations for extreme sports fans?
AtmosphAir Skydiving Center, Fort Atkinson
Skydiving is one of the greatest extreme sports you can ever think about, and if you enjoy practicing it, then AtmosphAir Skydiving Center is the best place for you. Located in Fort Atkinson, this venue will offer you the opportunity to jump out of a plane and then enjoy an ultimate rush. Owners Alex Kolacio and Bo Babovic have more than sixteen thousands jumps under their belts, so you do not have to be concerned about the risks you have to assume. This location will allow you to get the most impressive experience from your entire life, which will be not only extreme, but also a door opener that will allow you to see life (and death!) with your own eyes.
Commando Paintball Sports, Little Suamico
If floating through the air does not seem like something you see yourself doing during the next holiday, then a paintball experience will be better. Round up your pals for some unique paintball at Commando Paintball Sports in Little Suamico, Wisconsin. There are three fields and a large number of two-story forts you can enjoy, so you can take your paintball experience to new heights. But stay calm – there is always a trained referee whose role is preventing eventual illegal battle ploys that should never happen. This will ensure you of perfect safety while practicing paintball.
Divepoint Scuba Center, Stevens Point
Nothing compares to this scuba diving center, where you can successfully enjoy the best experience from your entire life. Located in Stevens Point, Wisconsin, this scuba diving point will offer you the chance to take classes in order to improve your current experience. Moreover, Divepoint Scuba Center offers students and scuba diving amateurs a great equipment to use during their experience. Once you become certified, you will be able to explore the shipwrecks that lie on the bottom of the lakes and other wonderful marine flora and fauna that will definitely make you rejoice while practicing this sport.
Great Lake Taupo, New Zealand
Great Lake Taupo, New Zealand definitely is a great place where you can practice many sports, like bungee jumping, skiing, fishing, climbing and many similar others. This location hosts more than 30,000 skydives every year, and the gorgeous scenery has plenty of wonderful landscapes and views just for you. The weather is always beautiful, with dramatic volcanoes and amazing waterfalls. If you feel like you are a crazy folk who wants to enjoy falling from 15,000 feet in search of the ultimate high, then Great Lake Taupo, New Zealand is definitely the best place where you can enjoy the greatest experience from your entire life.