Recently, or to be more precise, two nights ago, I came back from a long trip. Well, kind of a long trip. Short compared to the Seven years in Tibet kind of stuff, long compared to a week with an all-inclusive party package. Just to lengthen my summer this year, I was away for a month and a half, and I got back only because of lack on money, otherwise I probably would have kept going. I went to Malta, Greece, Spain, Belgium, Turkey, just to mention...well, all of the places where I went to. If I would have stayed longer, I probably would have gone also to Morocco, Portugal, possibly France. Or if I had a little more time and money for plane tickets, maybe to Asia, Australasia, or U.S. While the trip was all good, it did have a few problematic bits, or let's be honest, for other people they would have been problematic bits, not so much to me. Considering my main mean of transportation was flying twenty thousand feet above the ground, I didn't really see much between my various destinations. Maybe I could have bought myself binoculars, hoped for a very clear weather, and looked the history I'm flying over from far, far above.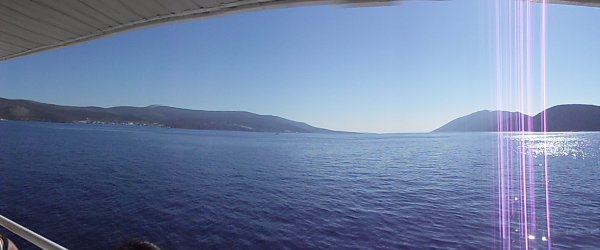 In this sense, while flying is often the fastest way of traveling, and in many cases where oceans are concerned, pretty much the only way (if you don't want to take a long cruise, that is), on land
bus tours
might be a lot better idea. Especially if your requirement/expectation for travel is seeing the sights, the historic landmarks, churches, museums.
Traveling by bus can give you a lot more flexibility than traveling by train (set routes) or car (you can't chillax, you need to drive), taking a bus tour with a great operator can definitely give you an experience to remember. In the U.S. one bus tour company with high safety record is All Aboard America which offers its existing and new customers first-class motorcoach charters with professional operators, well-maintained luxurious coaches, and most important of all - everything else you might need to enjoy yourself to the maximum. Great coaches like that could be theoretically be compared to hiring a limo, with just two small differences - you don't have to pay a fortune and you get to travel with great people.
I personally haven't taken long bus tours on comfortable coaches, for me, most of the longer bus trips I have taken have been in Morocco, but even they have all been great, as I have always found someone to talk to, I have always had interesting experiences on those. I've even met undercover investigative journalists in buses just like that - yes, I know, it does sound just a bit weird to have met undercover investigative journalists - difficult to meet someone who is under cover, right? But then again, life is weird, and that's exactly how it was. But going into details would be a story for another day.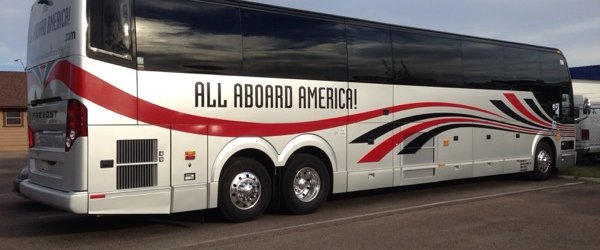 One way or another, the main point is that even though there's probably none of us out here who hasn't traveled by bus, I have a strong feeling there's not too many folks out there who have done it in a luxury coach with a company which actually knows how to please their customers. All Aboard America has high ratings which have come from their own experience of the last 75 years they have been in business and 5,000,000 miles that they cover each and every year now. The sad thing is that they operate only in the U.S. As I'm myself based in Europe, I'd love to know of a great operator with impressive safety record somewhere over here. If anyone knows of any, feel free to let me know.
"Being sober on a bus is, like, totally different than being drunk on a bus." - Ozzy Osbourne
PS: Sorry, I simply felt like I really have to add the quote here, you just have to love it, especially if you can imagine how Ozzy is saying it!