Every day, millions of cat lovers adopt these felines or watch funny videos with them in foreground. If you are one of them and you like traveling as well, there is a wide array of destinations you can visit to enrich your life spectrum and enjoy one-of-a-kind experiences. Whether we talk about cat cafes and other places where cats can receive special treatments, these destinations offer unique views that will surely surprise you and will make you love cats even more.
Cat Cafes, Japan
One great destination you should never miss is Japan, as there are plenty of cat cafes where felines can enjoy caffeine-n-cat fixes, romping, snuggling or ogling as much as two dozen fluff balls. If you are a cat owner, then a cat cafe is definitely the place you should visit. The great number of cats that are usually present in these cafes is big, and your feline friend can make many friends while enjoying the excellent treats there.
Hemingway's Cats, Florida
Ernest Hemingway was extremely popular due to his adoration for his Maine Coon cat named Snowball. At this time, there are dozens of Snowball's descendants that live at Hemingway's estate, which is now considered a historic museum. If you choose to visit it, you will receive a complete guided tour, and the opportunity to pat as many cats as you can. Their names definitely are extremely funny and pompous, from Charlie Chaplin to Elizabeth Taylor, so traveling here will be more than great.
The Cat Boat, Netherlands
There is nothing more surprising and amazing than the Poezenboot (Cat Boat) in Netherlands, which is a floating shelter for all abandoned cats. The Cat Boat invites all feline lovers, volunteers and those looking for adopting their own cat, so it definitely is the right place for you. There are lots of cats on Poezenboot, and this boat provides everything cats need to survive and live unexpectedly well. From food to a very warm shelter during cold winter days, the Cat Boat will offer you the most magnificent view you will ever see.
Cat City, Kuching, Borneo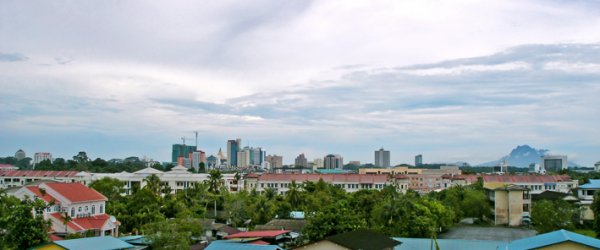 Cat City, commonly referred to as Kuching in Malay, is the cleanest city in Borneo, and also the place where all cat lovers can meet to admire its wonders. There are giant cat statues that dot the landscape, whilst the Cat Museum, whose entry is a gaping cat mouth, is the place where cat-related history, religion and art are beautifully combined. There are over 2000 artifacts there, which include an Egyptian mummified cat, along with a center whose activity orbits around cat history and cat religions.
Average Joe Cat Show, Washington
The Average Joe Cat Show is not about displaying pedigree fluff, but about celebrating middling felines. The show attracts many people yearly, so if you consider yourself a real cat lover, then you cannot miss it. Both adults and children can easily pat all the cats, assisting wonderful moments organized in Arlington, Snohomish County – for instance, the Most Impressive Ear Hair, which is only one of the contests held during the show.