There are millions of games to play on your mobile, whether as downloads or online. With this in mind, we've devised our list of five games to play on the go in 2016…
Assassin's Creed Identity (£3.99)
Assassin's Creed Identity allows you to create your very own assassin. You go on missions in sand-box versions of previous instalments in the series.
With gameplay that will be familiar to all Assassin's Creed fans, you can employ distractions, blend into crowds and get into the centre of parkour action to kill your mark, and get out in one piece. As you might expect of a franchise so
renowned for its graphics
, its visuals are simply beautiful, even on your mobile.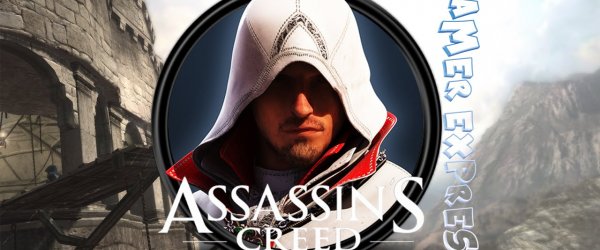 Reigns (£2.29)
Reigns is a quick-fire game based in an ancient kingdom, yet with a user-interface that is very reminiscent of Tinder (the notorious dating app). This may sound like a convoluted mix of ideas, yet Reigns is actually a very easy game to get to grips with. It's also surprisingly deep.
As the monarch of the Reigns universe, it is your duty to respond to requests and demands with left or right swipes of the screen. Make the right choices and you will gain the support of the church and the love of your subjects; make too many bad decisions and you will soon be overthrown.
The game also includes a number of side missions which you must complete in order to secure the future status of your royal line. Yet even death is not the end; you get the chance to play on as your heirs. This repetitive, yet hugely entertaining game is well worth your time.
LEGO Jurassic World (£3.99)
With a
score of 70/100 on Metacritic
, this new addition to the LEGO video game cannon very much deserves its critical acclaim. The game allows you to relive the action of all four dinosaur-based blockbusters, combined with the humour and infectious charm that we have come to expect from the LEGO franchise.
Play through some of the most memorable moments from the movies and choose from different characters; each of whom has their own abilities to make them indispensable on certain missions. You can even make your dinosaur by combining DNA!
Mega Moolah Slot Machine (free)
The
Mega Moolah slot
gives you an endearingly cute safari theme and includes monkeys, lions, antelope, zebras, water buffalo, giraffes and more. Yet the most exciting thing about Mega Moolah is the sheer size of the progressive jackpot it offers. Giving you the chance to win an eye-watering £5,882,870, the game certainly lives up to its name.
The Swords (£2.29)
The Swords tells the story of a martial arts sensei and his ancient and long lost style of swordplay. Your finger acts as the blade of your sword, and you must swipe at your enemies in different ways. Slash down incoming swords with your own, learn Chinese calligraphy and discover new styles of swordplay as you make your way through this simple, yet enchanting puzzle game.